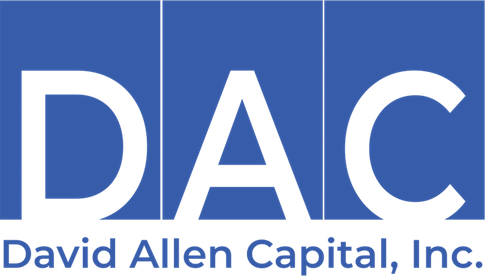 David Allen Capital is a financial services company that specializes in small business loans. They offer a variety of funding options, including merchant cash advances, invoice factoring, and equipment financing. They claim to provide fast funding with flexible repayment terms and no upfront fees.
One of the main advantages of David Allen Capital is their streamlined application process. The company uses an online platform that allows businesses to quickly submit their information and receive a decision within 24 hours. This can be a significant time-saver for small business owners who need funding quickly.
Another advantage of David Allen Capital is their willingness to work with businesses that have less-than-perfect credit. They claim to consider a variety of factors when making funding decisions, including a business's cash flow and revenue history. This can be a lifeline for businesses that have been turned down for funding by traditional lenders.
However, there are some potential downsides to working with David Allen Capital. One is that the interest rates on their loans can be quite high, especially for businesses with lower credit scores. This can make the cost of borrowing significant, which may be a concern for businesses that are already struggling financially.
Another potential downside is that David Allen Capital may require businesses to sign a personal guarantee for their loans. This means that the business owner is personally liable for the loan if the business is unable to repay it. This can be a risky proposition for business owners who are already financially vulnerable.
Overall, David Allen Capital can be a good option for small businesses that need fast funding and are willing to pay higher interest rates. However, it's important for business owners to carefully consider the costs and risks associated with their funding options before signing on the dotted line.
Until next time,
Jimmie Wilks, MBA, CAP
Retired Air Force Vet & Online Marketer
P.S., Looking for Affordable Business Funding? When Your Bank Can't Help – We Can! Click here for more details!